Welcome to the Willy Naessens Group
Is the Willy Naessens Group a construction or a food specialist? What connects the two? Are they really complementary? And what about Willy Naessens himself? Is he still in the office every day?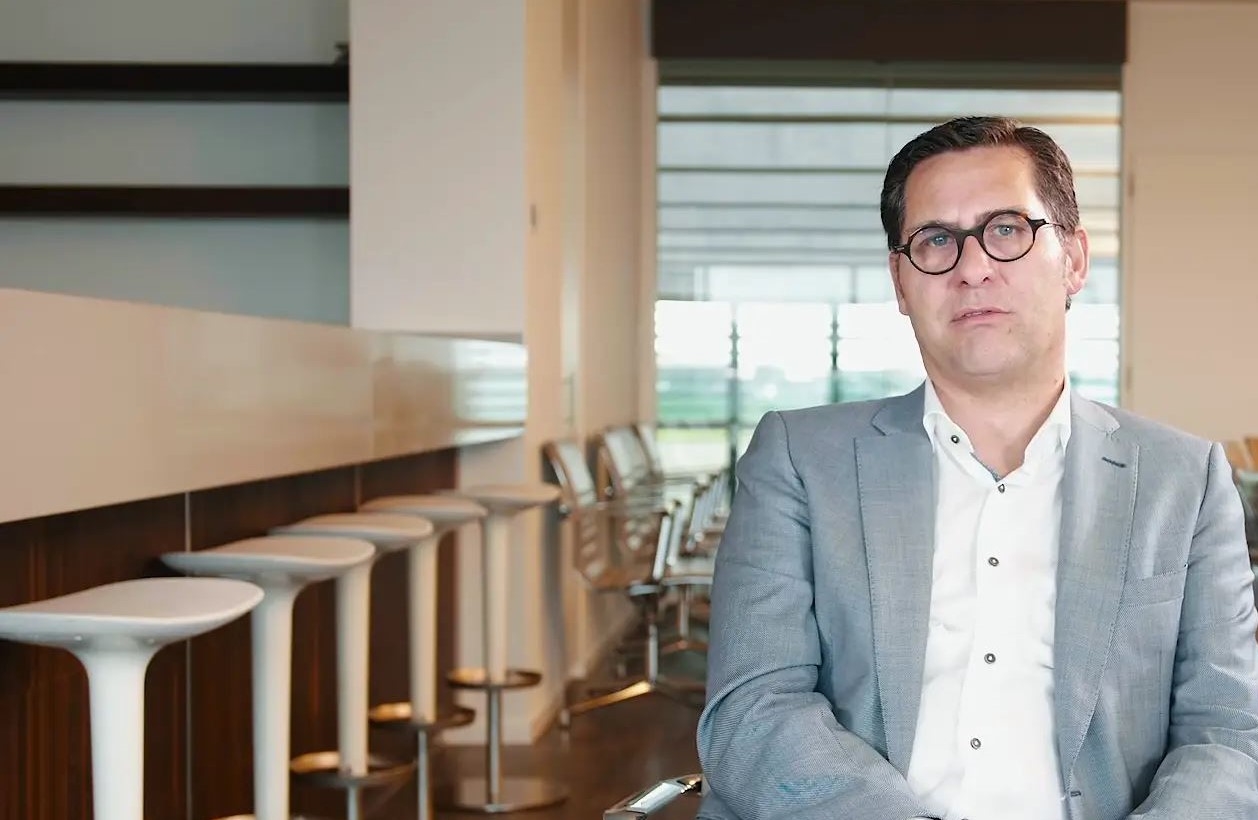 Jobs
Interested in our job openings?
At Willy Naessens Group we are always looking for motivated people to strengthen our team. People who want to roll up their sleeves and work with their colleagues to build something.
Discover them here
"Willy Naessens offers young potentials lots of growth opportunities."
Thomas
Sales Manager Willy Naessens Industrial Buildings Belgium
Safety Day
On 28 April 2022, it was International Safety Day. As a family business, the Willy Naessens Group considers it important that everyone can come home safely in the evening. 
Safety Day was therefore the perfect moment to launch the new safety campaign for all Willy Naessens Group employees. During this campaign, we highlight the most important points to consider in order to avoid accidents on the work site and to increase everyone's involvement. In this way, we want to work towards a strong safety and health culture at all levels. 
 
Every month, a new theme will be discussed. We will start with helmet wearing. The safety helmet is a familiar sight at our sites and we want to keep it that way. It is very important to protect one's head on the job site and therefore to wear a helmet at all times.
Concreton expands
In Geraardsbergen the expansion of the hall has started. Willy Naessens Infra started the groundwork this week. 
The expansion of Concreton concerns more than 8,000m², making the Concreton covered hall just under 25,000m² in total. The total area of Concreton, including storage space, will thus come to more than 42,000 m². 
This hall will house new machines for cutting bars and folding brackets and will be used for welding reinforcement baskets. The cutting of bars will be even more automated and optimised. This will at least double the capacity for iron processing. Thanks to this investment, residual waste can also be reduced to a minimum. A tunnel will be built under the building so as not to impede the current truck traffic back and forth to the storage area, and so that it can also be maintained along this road in the future. The investment totals approximately 10 million euros. 
The building will be completed in September 2022 and will be fully operational by the end of the year.
Vertical integration as a motor for growth
At Willy Naessens Group, vertical integration has been central to the growth model for many years. There is no denying it, vertical integration has led to enormous growth in recent years. Trend magazine Knack published the ranking of the twenty largest contractors in Belgium for 2022, in which Willy Naessens Group takes 7th place.
Willy Naessens Group is the first construction company to receive their CO2 neutral certificate
Sustainability is more than just a buzzword. They realise that all too well at Willy Naessens Group. As a market leader and innovator in industrial construction, the Group is taking further steps in its sustainability policy. As of today, their construction activities are independently certified as a climate-neutral organisation.
Willy Naessens Group strengthens its position as market leader through the acquisition of FB Group - Luxembourg
The Willy Naessens Group has reached an agreement with the Luxembourg company FB Group to acquire 100% of its shares. The Belgian industrial manufacturer thus strengthens its position in Europe. FB Group, formerly Echolux, is a manufacturer of prefabricated concrete slabs, both prestressed and reinforced.
Corporate video 2021
We all know that the Willy Naessens Group is a great place to work. Would you like to see how we do it? Then take a look at our brand new company film!